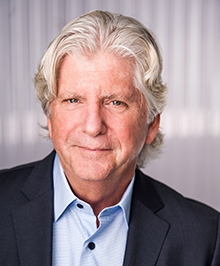 EDUCATION
Bachelor of Science
California State University
Fresno, 1983

McGeorge School of Law
Sacramento, California, 1986

Pepperdine University
Straus Institute for Dispute Resolution, 2019
CONTACT INFORMATION

V-Card
Eric Gillett is an experienced civil litigator and commercial mediator who has practiced law since 1986. As a founding member of Preg O'Donnell & Gillett over 30 years ago, he helped grow the firm to be one of the most highly regarded business litigation firms in the Pacific Northwest.
Eric's long-standing commitment to alternative dispute resolution and his experience across 100's of mediations on behalf of clients, inspired him to focus entirely on facilitating mediations. Over the past decade, he has gained both tactical knowledge and wisdom from representing plaintiffs and defendants in mediation in complex legal issues, across many industries. To further hone his skills, Eric attended the world class mediation program at Pepperdine University, Strauss Institute For Dispute Resolution.
Eric is highly respected both within the legal community and by clients. His excellence in quality legal work and client service is demonstrative in the loyalty of clients who trust him with their cases over and over again.
Eric lives in Seattle, is a proud father to four adult children and two granddaughters and is an avid mountaineer. He is a committed community volunteer and is a Past President, Board Member and three-time emcee of the King County Bar Foundation's Breakfast with Champions fundraiser, supporting pro bono work and diversity.
PROFESSIONAL & COMMUNITY ACTIVITIES
Eric is a member of the Washington, Alaska, and Oregon State Bars, the Defense Research Institute, the Washington Defense Trial Lawyers Association, TIDA, and the Transportation Lawyers Association.
Eric is a member of the Board of Trustees for the King County Bar Foundation, a non-profit organization dedicated to improving diversity in the legal profession and access to justice for the under-served population in King County. As a member of the Board, he is also Secretary of the Executive Committee, and Chairman of the Breakfast for Champions Committee.
Eric is the supervising member for the firm's pro bono program.
Eric is also a member of the KCBA Judicial Screening Committee and the KCBA Judicial Conferencing Committee.
Honors
Eric has been named to the Washington Super Lawyers list as one of the top attorneys in Washington since 2011. No more than 5 percent of the lawyers in the state are selected by Super Lawyers.
AV Rating from Martindale-Hubbell's Lawyer Rating system. Under the Martindale-Hubbell criteria, an AV Rating shows that a lawyer has reached the height of professional excellence and is recognized for the highest levels of skill, integrity and ethics.